Pet Master Adventure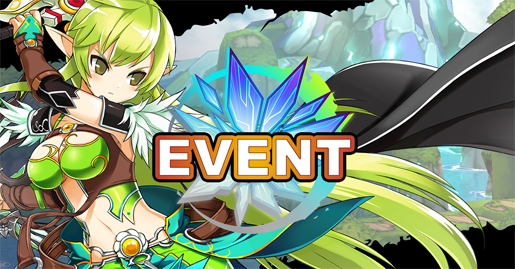 * Event period: 23/11/2022 (9 AM) till 21/12/2022 (8:59 AM)
* Main Event:
1) Pet Master Adventure23rd November 2022 (9 AM) till 21st December 2022 (8:59 AM)
* Event Details
1) Pet Master Adventure
- During the event, click the reward icon at the top of the screen each time you complete a daily quest to get your reward.
- The Receive Reward button will remain active until you collect your quest reward. Once the event is over, you can no longer collect the reward.
Quest Type

Quest Name

Requirements

Reward

Limitations

Daily

[EVENT] Pet Master Adventure

Win in Pet PvP 1x, or
Participate in Pet PvP 2x

(Details below.)

Level 99+

per account
The daily quests can only be completed using random matching. You cannot use Pet-PvP between friends to complete daily quests.
The following rewards will be given out based on the number of completed daily quests:
1x

2x

3x

4x

5x

6x

7x

10x Luriel's Seed from El's Tree

5x Luriel's Strong Digestion Potion

10x Luriel's Strange Seed from El's Tree

3x Luriel's Enhanced Arcane Stone

5x Luriel's Strong Digestion Potion

10x Luriel's Seed from El's Tree

 

10x Luriel's Strange Seed from El's Tree

8x

9x

10x

11x

12x

13x

14x

3x Luriel's Enhanced Arcane Stone

1x [CoBo] Pet Selection Cube

10x Luriel's Magic Stone of the Wise

1x [CoBo] Spectral Amethyst Cube (100x)

10x Luriel's Magic Stone of the Wise

3x Luriel's Strong Digestion Potion

5x Luriel's Seed from El's Tree

 
* Please Note
Cube Type

Cube Name(Limitations)

Reward

All

[CoBo] Spectral Amethyst Cube (100x)

100x Spectral Amethyst

Selection

[CoBo] Pet Selection Cube

1x Luriel's Pet: End

1x Luriel's Pet: Vint

1x Luriel's Pet: Luke

1x Luriel's Pet: Bloomy

1x Luriel's Pet: Molly

1x Luriel's Pet: Fennek

1x Luriel's Pet: Dana

1x Luriel's Pet: Snow Blossom

1x Luriel's Pet: Bonnie

1x Luriel's Pet: Sorbet
| | | | | | | |
| --- | --- | --- | --- | --- | --- | --- |
| Item | Stackable | Account Bank | Trade | Sell | Will be deleted | Additional Info |
| [CoBo] Spectral Amethyst Cube (100x) | No | Yes | No | No | 21/12/2022 | - |
| [CoBo] Pet Selection Cube | No | Yes | No | No | 21/12/2022 | - |
| Luriel's Seed from El's Tree | Yes | Yes | No | Yes | - | - |
| Luriel's Strange Seed from El's Tree | Yes | Yes | No | No | - | - |
| Luriel's Strong Digestion Potion | Yes | Yes | No | No | - | - |
| Luriel's Enhanced Arcane Stone | No | Yes | No | Yes | - | - |
| Luriel's Magic Stone of the Wise | Yes | Yes | No | Yes | - | - |
| Luriel's Pet: End | No | Yes | No | No | - | - |
| Luriel's Pet: Vint | No | Yes | No | No | - | - |
| Luriel's Pet: Luke | No | Yes | No | No | - | - |
| Luriel's Pet: Bloomy | No | Yes | No | No | - | - |
| Luriel's Pet: Molly | No | Yes | No | No | - | - |
| Luriel's Pet: Fennek | No | Yes | No | No | - | - |
| Luriel's Pet: Dana | No | Yes | No | No | - | - |
| Luriel's Pet: Snow Blossom | No | Yes | No | No | - | - |
| Luriel's Pet: Bonnie | No | Yes | No | No | - | - |
| Luriel's Pet: Sorbet | No | Yes | No | No | - | - |
| Spectral Amethyst | Yes | No | No | Yes | - | - |
To overview