Event: Celebrate the 3rd Class Change with Super Jumping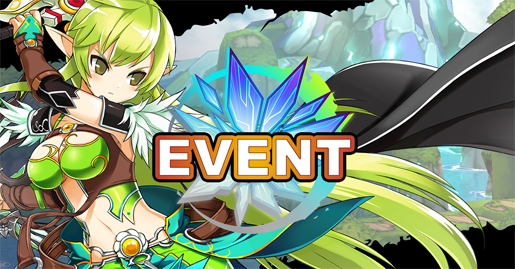 Event Period: 25/7/2018 (after maintenance) until 1/8/2018 (8:59 AM) 
Main Event
1. Big Level Jumping
2. Big Character Jumping Support
3. Big Weekend Jumping (28/7/2018, midnight to 11:59 PM)
Event Details
1. Big Level Jumping

2. Big Character Jumping Support
1st and 2nd class change coupons will be sold for 0 El Coins during the whole event (can be combined with the Event for New and Returning Adventurers).
Support by giving out +9 equipment (Weapon, Top, Leg Guards, Gloves, Shoes)
- Login Event

3. Big Weekend Jumping
The appropriate UI is displayed at the top of the screen when you log in.

- Items are given out every 10 minutes (max. 100 minutes).

- You can choose one of two items: 1x Scroll of the Wise or 3x [CoBo] Elyanod Guardian Invitation.

- All characters Lv. 10+ can take part.
Transcendence Cypher 0 El Coins, 2nd Class Change Coupon 0 El Coins, Transcendence Class Change Coupon 0 El Coins (Sale limitations: 1x each per day and account)
You automatically take a quest when you log in, the rewards for completing it are as follows:


To overview