Heart El Puzzle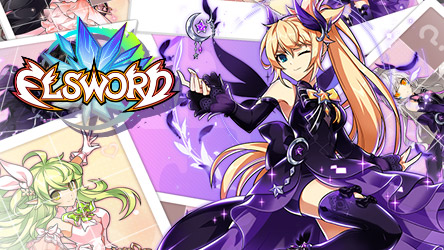 * Event duration: 2/6/2021 (9 AM) – 16/6/2021 (8:59 AM)
* Details:
1. Heart El Puzzle Mini-Game
- During the event, the puzzle mini-game icon will be displayed at the top of the screen.
- During the event, players will receive twice as many materials upon completing the puzzle mini-game.
Login

Event Title

Condition

Reward

Limitation

Daily

Event: Heart El Puzzle

Logged in for a total of 10 min.

2x [CoBo] Heart El Puzzle Ticket

level 10+

per character
l  Will be removed from the Letter Box at 8:59 AM on 16th June 2021.
NPC

Exchange Type

Material

Reward

Aranka

All

1x Blurry Photo

2x Elios Canned Coffee

7x Blurry Photo

7x Aranka's Magic Stone of the Wise
- Exchange limitation: 7x

40x Blurry Photo

1x Aranka's Heart El Skill Cut-In (Standard vers.) Cube

80x Blurry Photo

1x Aranka's Selection Cube of Harmony or Symphony
l  Aranka's Magic Stones of the Wise can be exchanged until 16/6/2021 at 8:59 AM.
Cube Type

Cube Name (Limitation)

Reward

Selection

Aranka's Selection Cube of Harmony or Symphony

1x Aranka's Pet: Harmony

1x Aranka's Pet: Symphony

All

Aranka's Heart El Skill Cut-In (Standard vers.) Cube
(Content is adjusted to match the character who opens it.)

1x Aranka's Heart El Magical Bright/Shining Change Skill Cut-In (Standard vers., Elsword-Laby)
To overview