Invitation to the Lunar Hall (New Moon)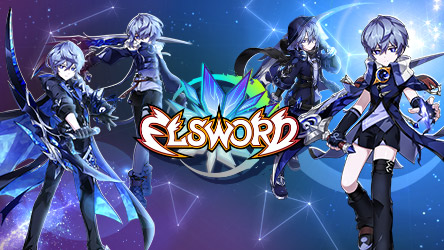 * Event duration: 14/7/2021 (after maintenance) – 11/8/2021 (08:59 AM)
* Details
1. You are invited into the Lunar Hall!
- If you click on the event icon, the Lunar Hall window will be displayed.
- Complete the quest on your field and advance (max. 2x daily, attendance resets at 9 AM).
- Once you've reached the goal, you can start again from the beginning.
Quest Type

Quest Name

Condition

Reward

Limitation

Daily

[EVENT] Invitation to the Lunar Hall 1

Play through a dungeon with a matching level 3x

30x Luriel's Refined Recovery Potion

per account

Level 10+,

Daily

[EVENT] Invitation to the Lunar Hall 2

Feed pet 1x

2x Luriel's Seed from El's Tree

per account

Level 10+,

Daily

[EVENT] Invitation to the Lunar Hall 3

Complete random mission 1x

10x Luriel's Magic Stone of the Wise

per account

Level 10+,

Daily

[EVENT] Invitation to the Lunar Hall 4

Dismantle item 5x

1x Luriel's EXP Medal (50%, 1 day)

per account

Level 10+,

Daily

[EVENT] Invitation to the Lunar Hall 5

Use Quick Slot Item 20x

20x Luriel's Bingsu Dessert

per account

Level 10+,

Daily

[EVENT] Invitation to the Lunar Hall 6

Enter EL House

20x Spectral Amethyst

per account

Level 10+,

Daily

[EVENT] Invitation to the Lunar Hall 7

Use skills 20x

1x Luriel's Coupon for Fishing VIP Service (1 day)

per account

Level 10+,

Daily

[EVENT] Invitation to the Lunar Hall 8

Play through Event dungeon 1x

30x Luriel's Refined Recovery Potion

per account

Level 10+,

Daily

[EVENT] Invitation to the Lunar Hall 9

Enter Hot Spring

1x Luriel's Orb Selection Cube (100 pieces)

per account

Level 10+,

Daily

[EVENT] Invitation to the Lunar Hall 10

Play through a dungeon with a matching level 3x

1x Luriel's Dungeon Admission Ticket Cube

per account

Level 10+,

Daily

[EVENT] The Magnificent Lunar Hall 1

Use Quick Slot Item 20x

20x Luriel's Bingsu Dessert

per account

Level 10+,

Daily

[EVENT] The Magnificent Lunar Hall 2

Dismantle item 5x

2x Luriel's Battle Elixir

per account

Level 10+,

Daily

[EVENT] The Magnificent Lunar Hall 3

Play through a dungeon with a matching level 3x

20x Spectral Amethyst

per account

Level 10+,

Daily

[EVENT] The Magnificent Lunar Hall 4

Win at Rock, Paper, Scissors 1x

2x Luriel's Seed from El's Tree

per account

Level 10+,

Daily

[EVENT] The Magnificent Lunar Hall 5

Play through Event dungeon 1x

30x Luriel's Refined Recovery Potion

per account

Level 10+,

Daily

[EVENT] The Magnificent Lunar Hall 6

Play through a dungeon with a matching level 3x

10x Luriel's Magic Stone of the Wise

per account

Level 10+,

Daily

[EVENT] The Magnificent Lunar Hall 7

Enter Hot Spring

20x Luriel's Bingsu Dessert

per account

Level 10+,

Daily

[EVENT] The Magnificent Lunar Hall 8

Use skills 20x

2x Luriel's Battle Elixir

per account

Level 10+,

Daily

[EVENT] The Magnificent Lunar Hall 9

Feed pet 1x

30x Luriel's Refined Recovery Potion

per account

Level 10+,

Daily

[EVENT] The Magnificent Lunar Hall 10

Complete random mission 1x

1x Luriel's Dungeon Admission Ticket Cube

per account

Level 10+,

Daily

[EVENT] Party in the Lunar Hall 1

Play through a dungeon with a matching level 3x

2x Luriel's Seed from El's Tree

per account

Level 10+,

Daily

[EVENT] Party in the Lunar Hall 2

Use skills 20x

20x Luriel's Bingsu Dessert

per account

Level 10+,

Daily

[EVENT] Party in the Lunar Hall 3

Play through Event dungeon 1x

10x Luriel's Magic Stone of the Wise

per account

Level 10+,

Daily

[EVENT] Party in the Lunar Hall 4

Dismantle item 5x

1x Luriel's EXP Medal (50%, 1 day)

per account

Level 10+,

Daily

[EVENT] Party in the Lunar Hall 5

Use Quick Slot Item 20x

30x Luriel's Refined Recovery Potion

per account

Level 10+,

Daily

[EVENT] Party in the Lunar Hall 6

Enter Hot Spring

20x Spectral Amethyst

per account

Level 10+,

Daily

[EVENT] Party in the Lunar Hall 7

Enter EL House

20x Luriel's Bingsu Dessert

per account

Level 10+,

Daily

[EVENT] Party in the Lunar Hall 8

Play through a dungeon with a matching level 3x

2x Luriel's Battle Elixir

per account

Level 10+,

Daily

[EVENT] Party in the Lunar Hall 9

Complete random mission 1x

30x Luriel's Refined Recovery Potion

per account

Level 10+,

Daily

[EVENT] Party in the Lunar Hall 10

Feed pet 1x

1x Luriel's Poru Seal (gold)

per account

Level 10+,

Daily

[EVENT] Night in the Moonlight 1

Use Quick Slot Item 20x

20x Luriel's Bingsu Dessert

per account

Level 10+,

Daily

[EVENT] Night in the Moonlight 2

Win at Rock, Paper, Scissors 1x

1x Luriel's Coupon for Fishing VIP Service (1 day)

per account

Level 10+,

Daily

[EVENT] Night in the Moonlight 3

Enter Hot Spring

20x Spectral Amethyst

per account

Level 10+,

Daily

[EVENT] Night in the Moonlight 4

Play through a dungeon with a matching level 3x

1x Luriel's Orb Selection Cube (100 pieces)

per account

Level 10+,

Daily

[EVENT] Night in the Moonlight 5

Dismantle item 5x

1x Luriel's Dungeon Admission Ticket Cube

per account

Level 10+,

Daily

[EVENT] Night in the Moonlight 6

Use skills 20x

10x Luriel's Magic Stone of the Wise

per account

Level 10+,

Daily

[EVENT] Night in the Moonlight 7

Feed pet 1x

2x Luriel's Battle Elixir

per account

Level 10+,

Daily

[EVENT] Night in the Moonlight 8

Play through a dungeon with a matching level 3x

30x Luriel's Refined Recovery Potion

per account

Level 10+,

Daily

[EVENT] Night in the Moonlight 9

Play through Event dungeon 1x

2x Luriel's Seed from El's Tree

per account

Level 10+,

Daily

[EVENT] Night in the Moonlight 10

Complete random mission 1x

1x [CoBo] Noah's New Moon Gift

per account

Level 10+,
* Note
Cube Type

Cube Name(Limitations)

Reward

Selection

[CoBo] Noah's New Moon Gift

1x Luriel's Cube containing Frost Hedgehog One-Piece

1x Luriel's Poru Seal (gold)

All/Character

Luriel's Cube containing Frost Hedgehog One-Piece

1x Aranka's Adventurer Frost Hedgehog (Elsword)

1x Aranka's Adventurer Frost Hedgehog (Aisha)

1x Aranka's Adventurer Frost Hedgehog (Rena)

1x Aranka's Adventurer Frost Hedgehog (Raven)

1x Aranka's Adventurer Frost Hedgehog (Eve)

1x Aranka's Adventurer Frost Hedgehog (Chung)

1x Aranka's Adventurer Frost Hedgehog (Ara)

1x Aranka's Adventurer Frost Hedgehog (Elesis)

1x Aranka's Adventurer Frost Hedgehog (Add)

1x Aranka's Adventurer Frost Hedgehog (Lu)

1x Aranka's Adventurer Frost Hedgehog (Ciel)

1x Aranka's Adventurer Frost Hedgehog (Rose)

1x Aranka's Adventurer Frost Hedgehog (Ain)

1x Aranka's Adventurer Frost Hedgehog (Laby)

1x Aranka's Adventurer Frost Hedgehog (Noah)

All

Luriel's Dungeon Admission Ticket Cube

30x Luriel's Secret Dungeon Entry Permit

20x Luriel's Hero Invitation

15x Luriel's Elyanod Guardian Invitation

2x Luriel's Command from Aurora

Selection

Luriel's Orb Selection Cube (100 pieces)

100x Luriel's Fire Orb

100x Luriel's Water Orb

100x Luriel's Poison Orb

100x Luriel's Wind Orb

100x Luriel's Light Orb

100x Luriel's Darkness Orb
To overview