Plus Alpha Heater Event (Ocean Myths)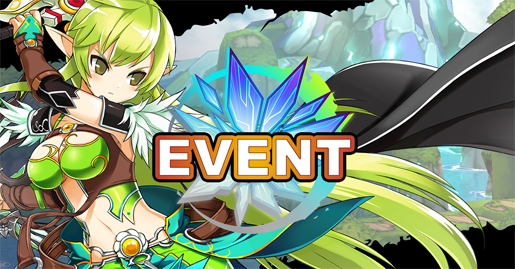 * Event period: 25th January 2023 (9 AM) till 22nd February 2023 (8:59 AM)
* Main Event
1) Chance of Plus Alpha when you buy a Heater! (25th January 2023 (9 AM) till 22nd February 2023 (8:59 AM))
* Event Details
1) Chance of Plus Alpha when you buy a Heater!
- During the event, a Plus Alpha icon will be displayed at the top of the screen.
- Click it to open an interface where you can exchange Plus Alpha Coupons for a randomly determined number of Ice Sculpture Heaters.
- You can get Plus Alpha Coupons via the Plus Alpha Heater Pack in the item shop.
- By selecting a desired level in the interface and clicking on 'Exchange', the coupons are redeemed and the rewards corresponding to the selected level arrive directly in your inventory as in the following table.
Rewards per level:
| | | | |
| --- | --- | --- | --- |
| Level (selection possible) | Amount of Coupons Exchanged | Amount of Heaters Available | Amount of Coupons Available |
| 1 | 1 | 1-10 | - |
| 2 | 2 | 2-24 | - |
| 3 | 4 | 4-56 | - |
| 4 | 7 | 14-112 | 1 |
| 5 | 10 | 30-200 | 2 |
Item

Pack

Contents

Price

Gift

Amount

Plus Alpha Pack No.1

10x Ice Sculpture Heater (Ocean Myths)

1x Plus Alpha Coupon

700

Not possible

1

Plus Alpha Pack No.2

40x Ice Sculpture Heater (Ocean Myths)

4x Plus Alpha Coupon

2,800

Not possible

1
* Please Note
| | | | | | | |
| --- | --- | --- | --- | --- | --- | --- |
| Item | Stackable | AccountBank | Trade | Sell | Will be deleted | Additional Info |
| Plus Alpha Coupon (Ocean Myths) | Yes | Yes | No | No | 22nd February 2023 |   |
| Plus Alpha Pack (Ocean Myths) 1 | Yes | Yes | No | No | - | - |
| Plus Alpha Pack (Ocean Myths) 2 | Yes | Yes | No | No | - | - |
| Ice Sculpture Heater (Ocean Myths) | Yes | Yes | Yes | No | - | - |
To overview